Fresh, Handmade Herbal Skincare
I use the highest quality plants to create fresh, natural products. Many of the ingredients used to create the creams, cleansers and other offerings you'll find here were gathered from forest and field with reverence, joy, and gratitude for the gifts nature has to offer us.
Shop All
More To Explore
About Northern Sky Botanicals
How Northern Sky Botanicals began, what herbal skincare means to me, and my dream for this small business.
About NSB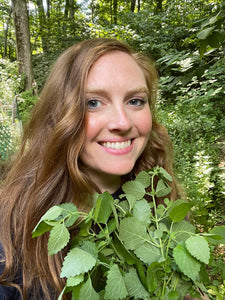 About Ali
A bit about me + what I do.
Meet Ali
Latest on the Herbals Blog: Herbs for Wildfire Season
Learn what herbs can help to support our bodies when the skies are smoky.
Read it